We offer a comprehensive service for preparing certificates of origin and take care of everything from drawing up a EUR1 Certificate of Origin to the legalization of the documents by the embassy. Having the correct documents ensures that your goods enter the country of destination without any problems and that your client does not need to pay any unnecessary import duties. Certificates of origin are processed and issued by the Chamber of Commerce.
Certificate of origin
A certificate of origin (COO) serves as proof of the origin of goods. Without a COO, it can be difficult to import goods into a particular country. So, avoid unpleasant surprises and delays and have us draw up your COO and export document for you.
Drawing up certificates of origin
We offer two different services for certificates of origin:
You send us all the necessary documents, after which our specialists will take care of the complete application process for the certificates of origin at the Chamber of Commerce.

You can create your own certificates of origin based on your experience using our software. SGS e-Customs then only takes care of the automatic data communication with the Chamber of Commerce, prints the certificate of origin, and sends it to you.
EUR1 certificate
A EUR1 certificate is a certificate of origin. This is a tax document that is used in preferential trade and ensures a discount or exemption on the import duty in the country of destination. SGS e-Customs ensures that your EUR1 certificate and your export declaration arrive on your desk quickly and in order.
What we do for you
We draw up your certificate of origin, EUR1 certificate, and your export declaration.

We arrange everything with the Chamber of Commerce.


You can then collect your documents or we will send them to you.
What do we need from you?
One-time authorization for drawing up certificates of origin.

Commercial invoice and packing list.


Burden of proof. Depending on the situation, this can either be a material composition declaration, costing, or supplier's declaration.
SGS e-Customs by the numbers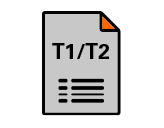 950,000+
Transit declarations per year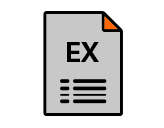 100,000+
Export declarations in the Netherlands, Belgium and UK per year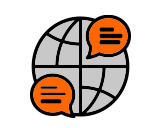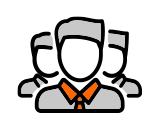 14,000+
Satisfied clients