A set of innovative regulations and business concepts that meet customs requirements. Discover a faster, cheaper way to speed your cargo through border crossings, ports and beyond.

Brexit and Customs Manager
We have been working with SGS since the start of the year and they have helped us greatly in the Brexit transition. More recently we have tried their Landbridge package which they operate in cooperation with Eurotunnel. The service was first class and it made the whole process much smoother than it had been before. The package really has every angle covered. We will definitely be using the Landbridge package with SGS and Eurotunnel going forward to ensure our trucks make it to their destination without delay.
Managing Director, Agro Merchants Whitchurch, UK
We have found SGS very professional in their approach, ensuring we have a robust solution for the export of goods from the UK. SGS have been able to make a very complicated requirement, simple and easy to administer with fantastic turnaround times. Their tiered approach to management- starting with brokerage right up to full automation, made it easy for us to facilitate the change. This affords us the opportunity to scale up to an integrated system in stages that reflect time and capability

As a producer and exporter of alcohol to many different parts of the world with well-established partnerships with reliable transporters, we needed a solution for our transit needs. We found it in SGS TransitNet. They took away the complexities of transit from us which enabled us to continue to concentrate on keeping the supply chain moving. If any other exporters are looking for an efficient, reliable and internationally recognized company to take care of their transit needs, look no further than TransitNet.

Team leader Customer Service Security
Becoming a client of SGS TransitNet has been one of the best decisions we have ever made. They make the whole process so simple and are always available to support us in our customs needs. Whether it is a container from the Port of Rotterdam or a truck from Turkey, we simply send them the documents and they take care of the rest. Efficient and reliable, we will continue to use SGS TransitNet for our customs transit needs.

Director of International Road Transport Department
In addition to the ease of use of the application, one of the main reasons we chose SGS TransitNet is because we always know that they have the resources available to fulfill our requests. As part of our business, we carry out movements on behalf of Phillip Morris and the guarantee involved can be quite high but we have never had an issue with SGS being able to provide the financial resources for our transit movements. Efficient, reliable, trustworthy and professional, we do not hesitate to recommend SGS TransitNet for your transit needs. 
Around 1 million operations are started via TransitNet each year from 25 countries, including 23 countries using NCTS (New Computerized Transit System), Moldova and Belarus, which is a member of the Euro Asia Economic Union. TransitNet also offers export services from Switzerland, Ireland and Poland. SGS's brokerage services are currently available in the UK, the Netherlands,  Belgium and Germany.
SGS e-Customs by the numbers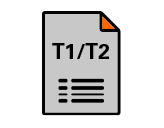 1,000,000+
Transit declarations per year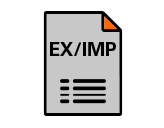 300,000+
Export and import declarations per year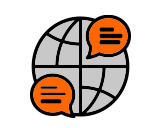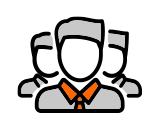 14,000+
Satisfied clients
The world of customs services can be complicated and frustrating. SGS's e–Customs expertise and coverage is very practical, serving a range of large and small clients, which includes transporters, forwarders, exporters and importers. SGS e-Customs takes the complexity and the frustration away from their clients, offering them a single window system to complete customs procedures.
Brokerage Services
SGS clients benefit from a whole suite of customs related services, such as export, import, representation, VAT services, certificate of origin and fiscal representation in several EU states. Services can be bundled or standalone. Clients can use our tool as SaaS or with the support of our declarants. SGS brokerage services in the Netherlands and Belgium are offered via our AEO certified affiliates.
Transit – Multinational Coverage Customs Guarantees
SGS clients can submit transit declarations from 25 NCTS and non-NCTS countries through a single application. Clients do not need their own customs guarantees; this is all provided by SGS. Our multilingual application embeds all national rules, enabling clients to create their transit declarations themselves and monitor them from departure to termination. SGS TransitNet is an authorised consignor and AEO certified in several countries. We offer additional services to support outbound journeys.
24/7 support
Clients of SGS can avail themselves of 24/7 support for all matters connected to their e-Customs services related declarations. Our team of over 300 customs and logistics experts is available to troubleshoot and advise, no matter how big or small the topic may be.
After a short training session, even users who had no previous experience in customs transit will have the key knowledge and ability to create their own declarations through TransitNet.