SGS e-Customs for Logistics Service Provider
As a logistics service provider, you will have to deal with customs-related questions from your clients. You can set up your own customs department and provide your clients with advice and prepare their declarations. But as the demands on customs representation are increasing, so are the risks associated with this. As a result, more logistics service providers choose to focus on their core business and outsource their customs services to independent specialists, such as SGS e-Customs.
Many logistics service providers use SGS e-Customs' services. We support them and their clients with advice and prepare import, export, and transit documents and certificates of origin for them. And if you as a logistics service provider wish to make your own declarations, you can make use of our declaration software. We can also help you to automate part of the declarations and flow of messages. For example, we have set up an automated data exchange with a number of logistics service providers. They receive customs documents directly in their portal, where their clients can view them.
TransitNet: drawing up transit documents across Europe
We also offer logistics service providers SGS' unique Europe-wide solution for drawing up transit documents. With TransitNet, you can draw up transit documents yourself in nineteen European countries or we can do it for you. You don't need any authorizations, you don't need to pay a deposit, and you don't need registration in any of these countries. For more information about our services for logistics service providers, please see the list at the bottom of this page.
Our strategy: Partnership
We aim to be the number-one customs partner for logistics service providers. This means that we work together with you. If you need help with acquisitions, we're here to help. You decide how your clients should be contacted – we always work professionally and discreetly. We advise you on all customs-related matters to ensure you don't run any unnecessary risks, and we take care of the payment of import duties and other taxes and duties. We also maintain contact with customs on behalf of you and your clients, which allows you to create customer loyalty through good customs services. We draw up working agreements in consultation with you to ensure clear communication and smooth order processing. We also appoint an account manager for you, so that you always have one single point of contact who knows and understands your business.
E-Customs Services and Products for Logistics Service Providers
The world of customs services can be complicated and frustrating. SGS's e–Customs expertise and coverage is very practical, serving a range of large and small clients, which includes transporters, forwarders, exporters and importers. SGS e-Customs takes the complexity and the frustration away from their clients, offering them a single window system to complete customs procedures.
Brokerage Services
SGS clients benefit from a whole suite of customs related services, such as export, import, representation, VAT services, certificate of origin and fiscal representation in several EU states. Services can be bundled or standalone. Clients can use our tool as SaaS or with the support of our declarants. SGS brokerage services in the Netherlands and Belgium are offered via our AEO certified affiliates.
Transit – Multinational Coverage Customs Guarantees
SGS clients can submit transit declarations from 25 NCTS and non-NCTS countries through a single application. Clients do not need their own customs guarantees; this is all provided by SGS. Our multilingual application embeds all national rules, enabling clients to create their transit declarations themselves and monitor them from departure to termination. SGS TransitNet is an authorised consignor and AEO certified in several countries. We offer additional services to support outbound journeys.
24/7 support
Clients of SGS can avail themselves of 24/7 support for all matters connected to their e-Customs services related declarations. Our team of over 300 customs and logistics experts is available to troubleshoot and advise, no matter how big or small the topic may be.
SGS e-Customs by the numbers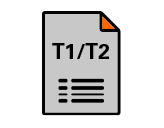 1,000,000+
Transit declarations per year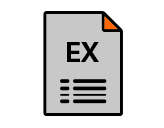 300,000+
Export and import declarations per year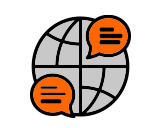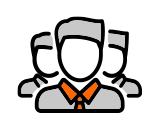 14,000+
Satisfied clients